When Avery's mama called me to let me know their little red headed girl was turning one and they needed to schedule a session, my mind went crazy with ideas! Red heads are a rare beauty and I was, to say the least, stoked for this session!
I really wanted to make her one year portrait session something special; I went for a vintage fairytale feel. This one reminds me of Peter Pan 😀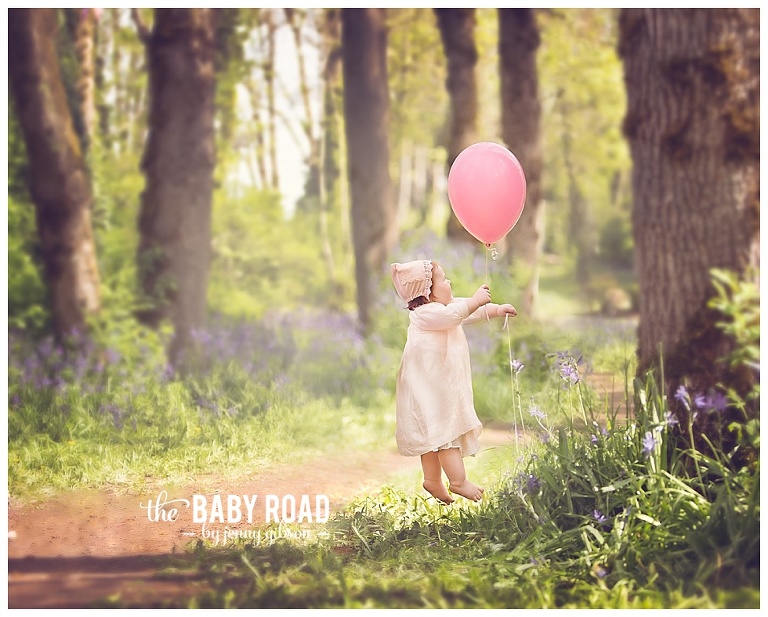 For each session, I try to introduce something unique; something handmade, up-cycled or a treasure found at an antique shop like this beautiful vintage French silk gown. Paired with a handmade bonnet, it was the perfect color against this one year old's beautiful alabaster skin and red hair!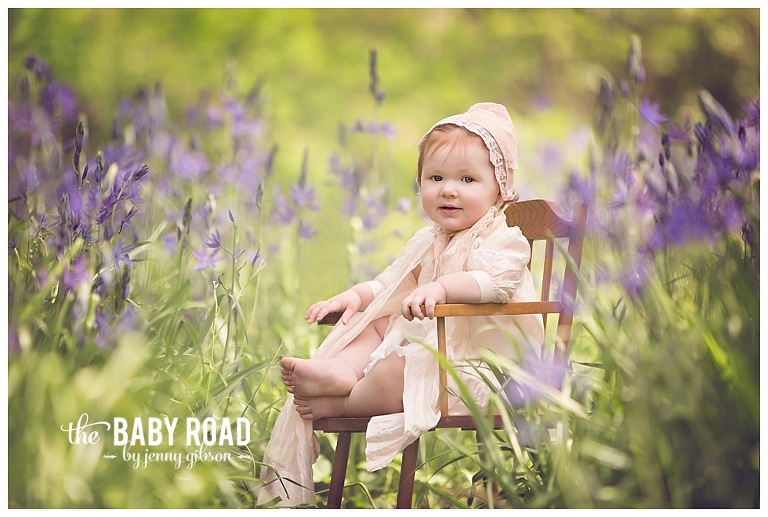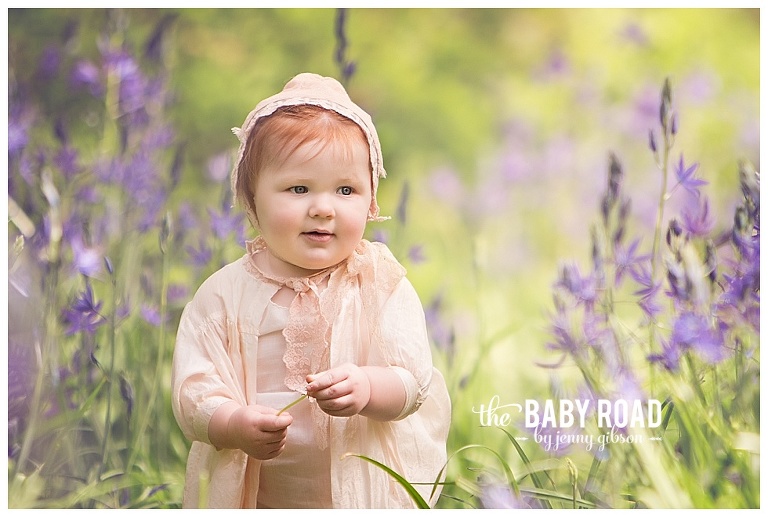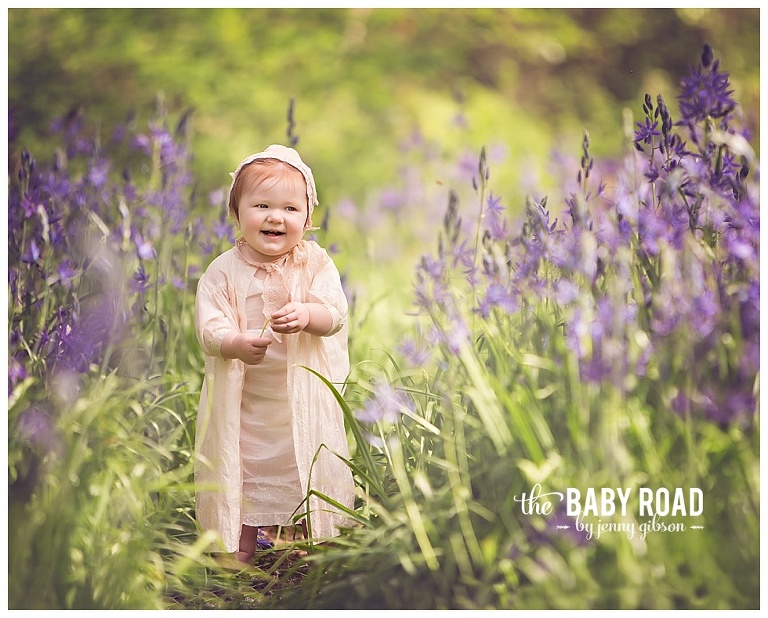 When the dress up time was done, we of course had to capture her just being herself; playing with dandelions in the grass.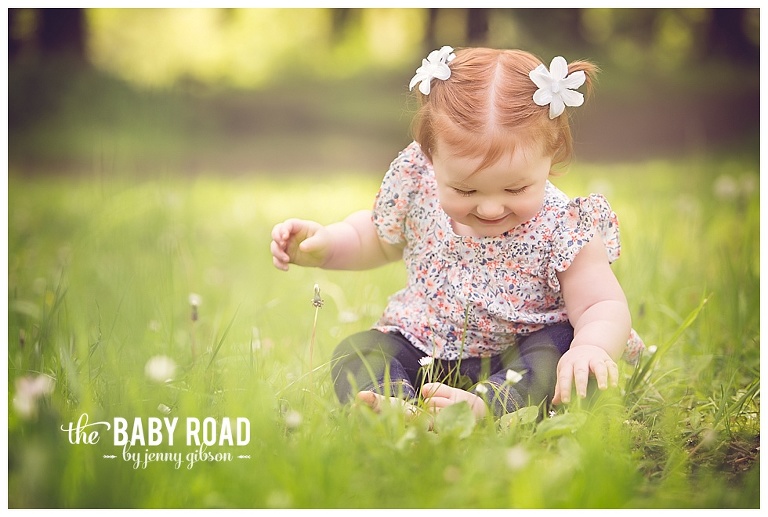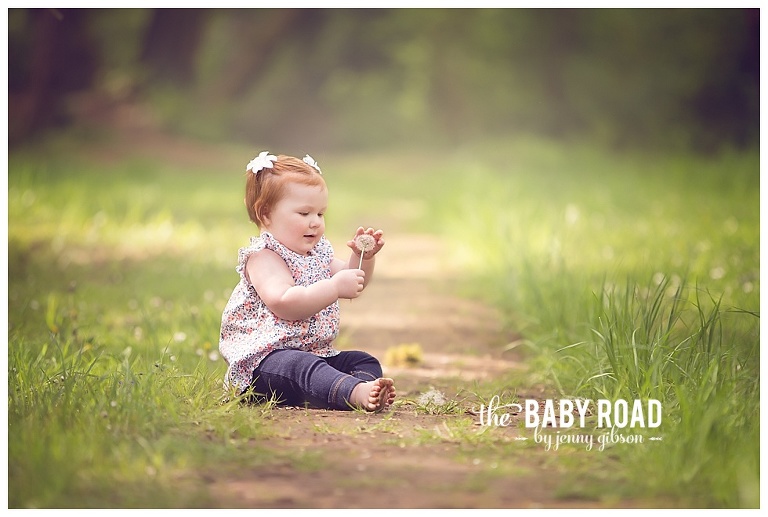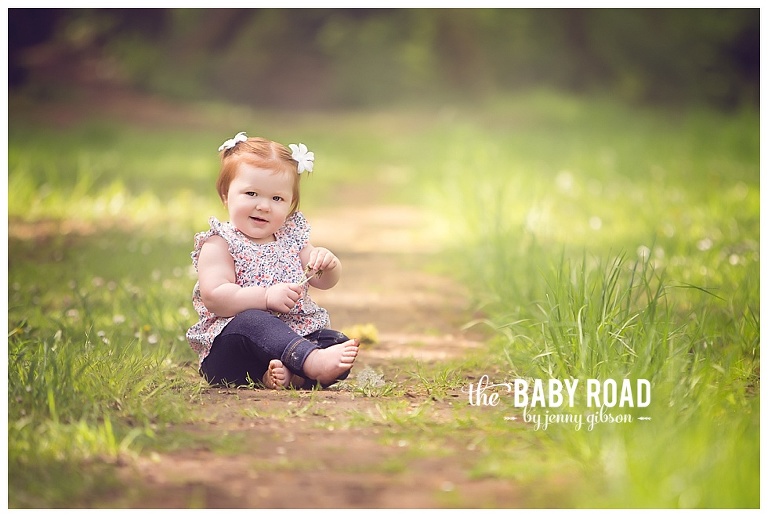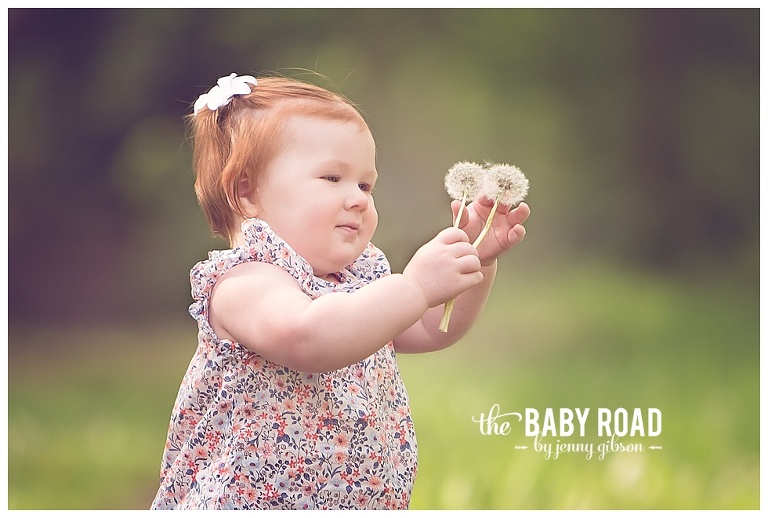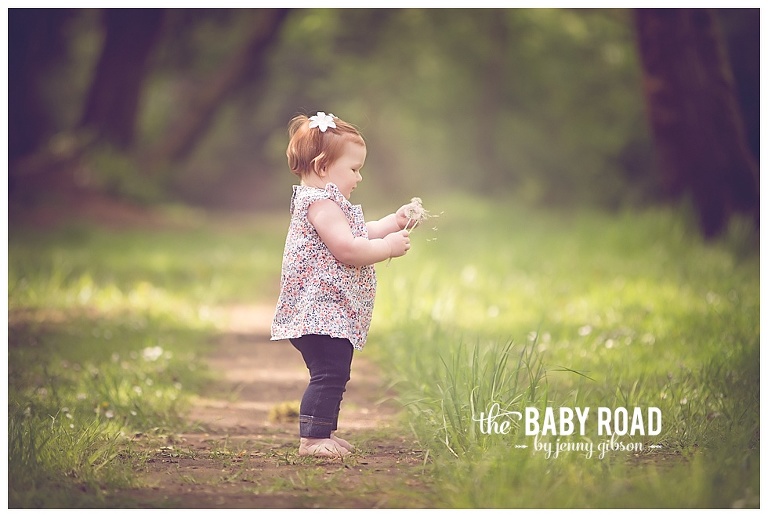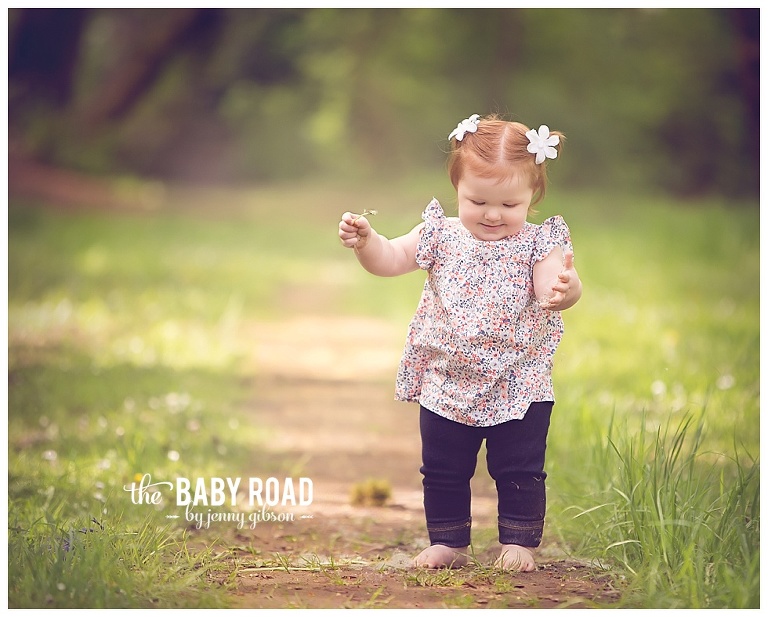 She really didn't want Mama to put her down in the grass, but when her feet his this little path, away she went!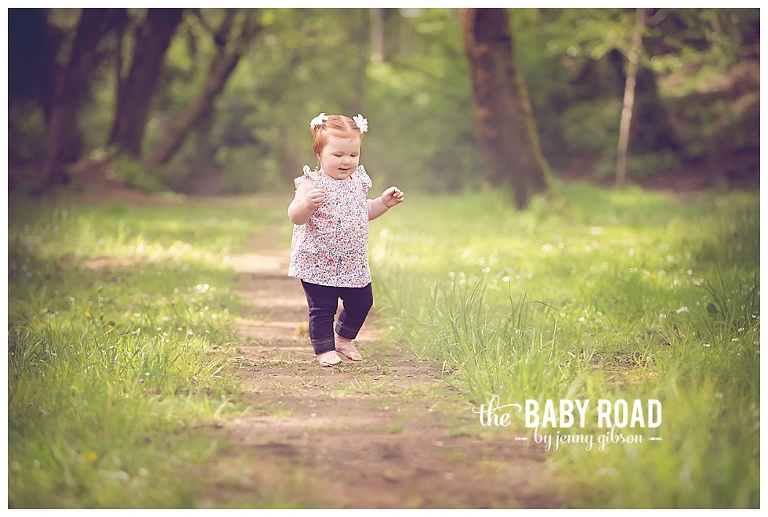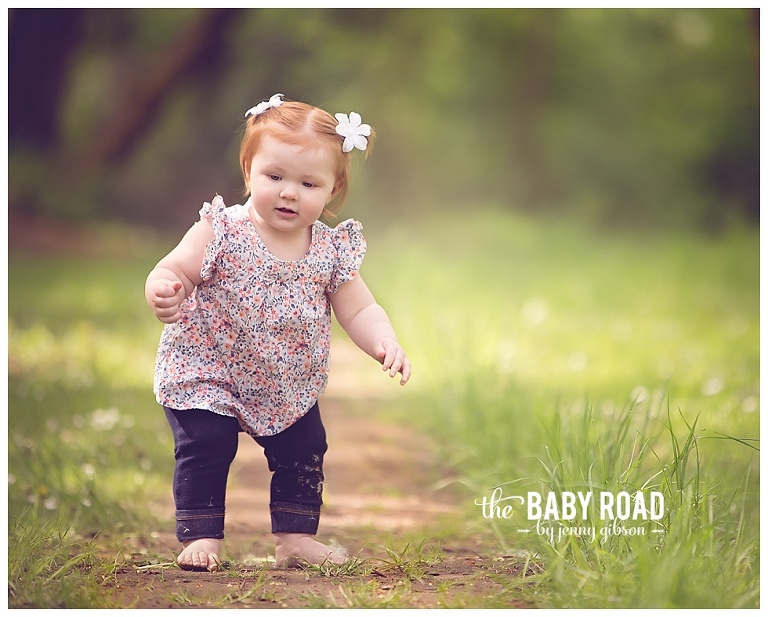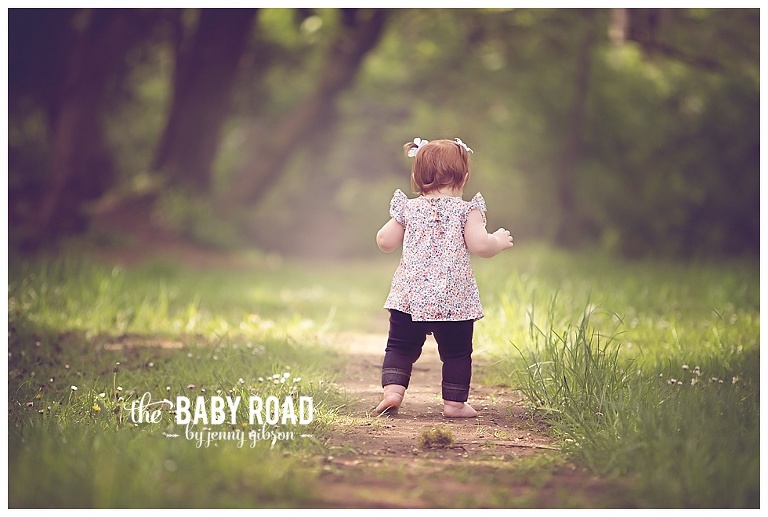 Mama came to the session with one idea she absolutely had to have. She made the basket and brought the balloons (which my kids thoroughly enjoyed afterwards ;)). When a parent comes to the session requesting something they've seen before, I'm happy to oblige… I just give my '"jenny gibson flare", so they still end up with a unique piece 🙂 And Miss Avery was onboard hamming it up for me!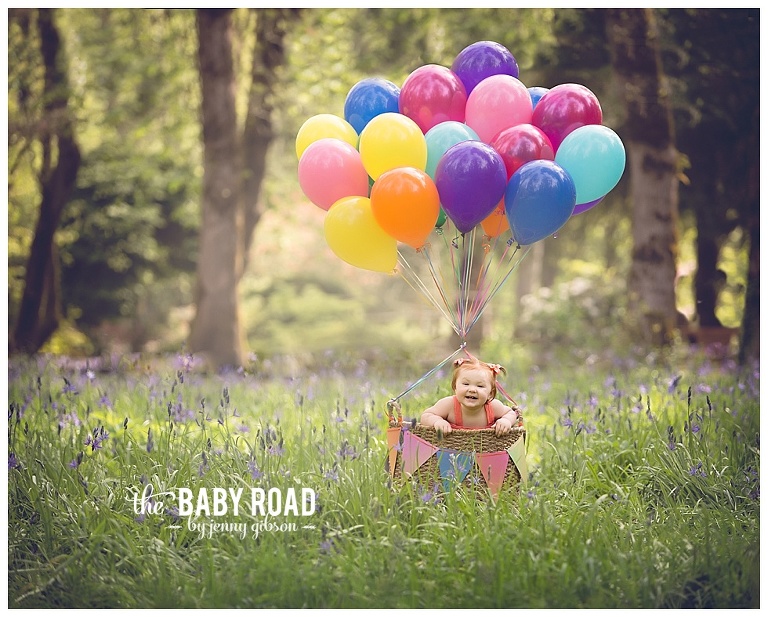 As usual I came up with far too many ideas, but we had a great time and the session was nothing short of a huge success!